Jude Rogers signs for White Rabbit with The Sound of Being Human
We're delighted to announce that in May 2022 we will be publishing journalist and broadcaster Jude Rogers' first book, The Sound of Being Human.
The Sound of Being Human explores, in detail, why music plays such a deep-rooted role in so many lives, from before we are born to our last days. At its heart is Jude's own story: how songs helped her wrestle with the grief of losing her father at age five; concoct her own sense of self as a lonely adolescent; sky-rocket her relationships, both real and imagined, in the flushes of early womanhood; propel her own journey into working life, adulthood and parenthood; and look to the future.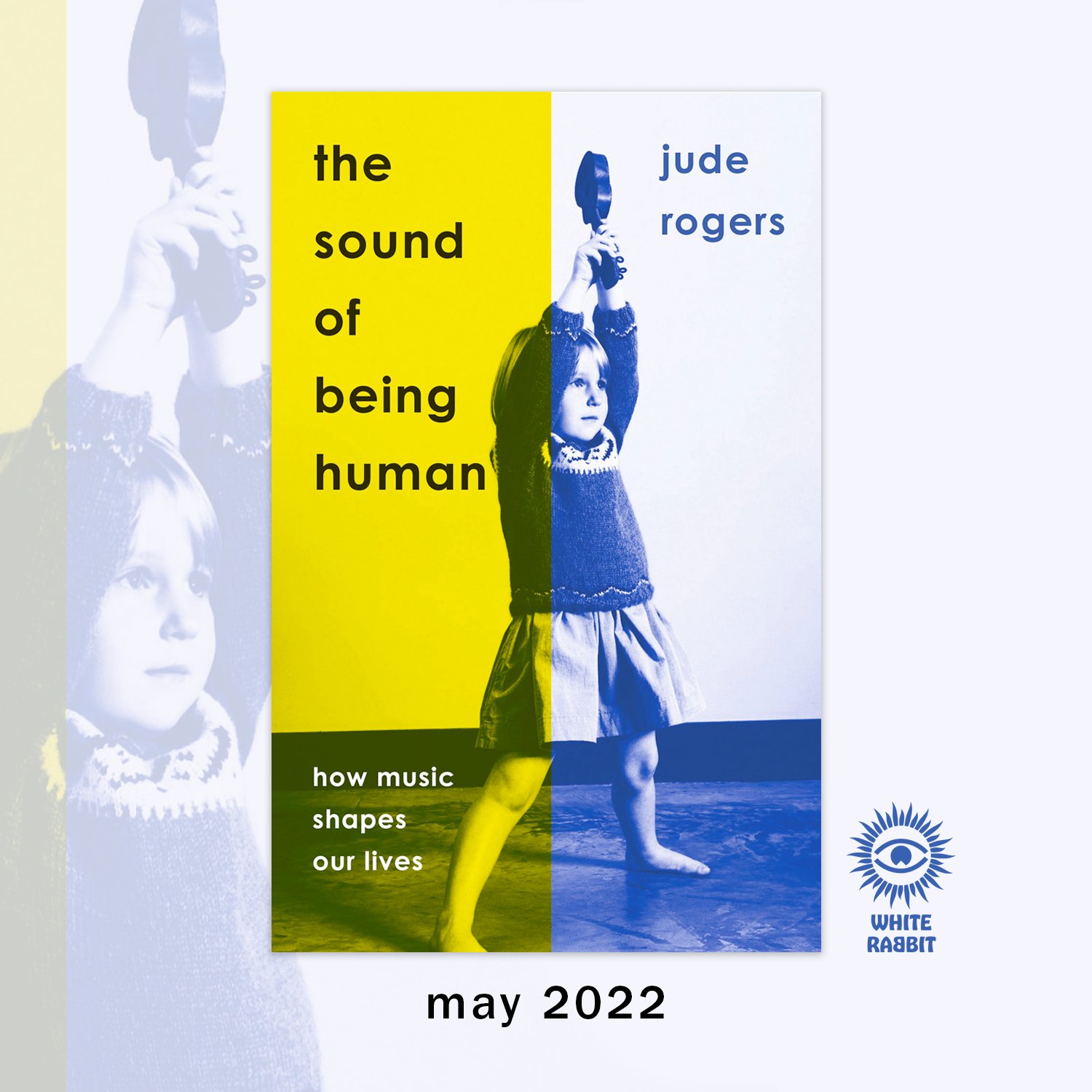 White Rabbit publisher Lee Brackstone described The Sound of Being Human as 'a rare, illuminating and emotionally powerful blend of pop culture and pop science.'
Jude said: 'Lee has been encouraging me to write a book for over a decade, but when this idea arrived almost fully-formed a few years ago — the day after Mark Hollis from Talk Talk died, and a piece I wrote about the power of his music for the Guardian struck a nerve with many people — I realised it's the book I'd had inside my all my life. Lee got it straightaway and his encouragement has meant everything. I've loved digging into my musical past, not only into researching my favourite songs, but by speaking to so many fascinating people about why music moves us, transports us, helps us and heals us. I'm also over the moon to be published by White Rabbit at a very exciting time for them.'
The Sound of Being Human will be published in May 2022 and you can pre-order a copy here